Alfalfa Sprouts Salad
Posted by
SoundHealth
on Wednesday, December, 10 2008 and filed under
Recipes
Key topics:
Salad
•
Tomato
•
Sprout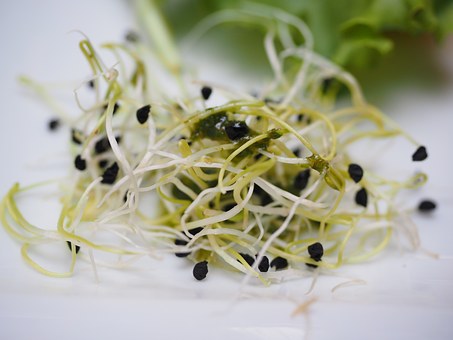 Alfalfa sprouts are packed with proteins and vitamins A, B, C and E. This recipe is for a simple tomato and sprout salad. Any combination of fresh vegetables can be used to create a delicious, nutritious starter.
Ingredients
1 cup alfalfa sprouts
2-3 ripe plum tomatoes
Handful fresh basil leaves
2 tbsp olive oil
1 tbsp balsamic vinegar
Sea salt and freshly ground black pepper
Preparation
Roughly chop the tomatoes and tear up the basil. Combine with the oil, vinegar and seasoning. Layer with the alfalfa sprouts and serve.
Return to Home

Health, fitness and longevity
 Based upon the principles of health
 in the Qur'an and Prophetic Traditions.  
HealthyMuslim.Com
There are two bounties in which
most people lose out: good health
and free time
. Al-Bukhari.
The information on this site is provided for educational purposes only. It is not intended as a substitute for professional advice of any kind.