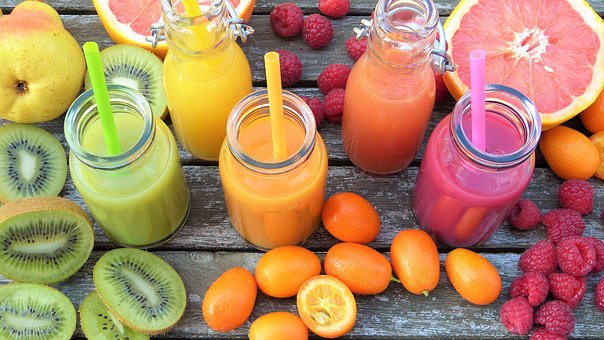 A number of studies have suggested the consumption of sugar-laden soft-drinks increase the risk for pancreatic cancer.
Pancreatic cancer is a relatively rare, but deadly form of cancer. It affects the pancreas, a gland found in the abdomen that produces and releases substances to the rest of the body. This form of cancer is more common in older people, smokers, diabetics, and those with a diet high in fat and sugar.
The first study:
Noel T. Mueller et. al. Soft Drink and juice Consumption and Risk of Pancreatic Cancer: The Singapore Chinese health Study. Cancer Epidemiol Biomarkers Prev; 19(2); 447-55.
Background: Sugar-sweetened carbonated beverages (called soft drinks) and juices, which have a high glycemic load relative to other foods and beverages, have been hypothesized as pancreatic cancer risk factors. However, data thus far are scarce, especially from non-European descent populations. We investigated whether higher consumption of soft drinks and juice increases the risk of pancreatic cancer in Chinese men and women.

Methods: A prospective cohort analysis was done to examine the association between soft drink and juice consumption and the risk of pancreatic cancer in 60,524 participants of the Singapore Chinese health Study with up to 14 years of follow-up. Information on consumption of soft drinks, juice, and other dietary items, as well as lifestyle and environmental exposures, was collected through in-person interviews at recruitment. Pancreatic cancer cases and deaths were ascertained by record linkage of the cohort database with records of population-based Singapore cancer Registry and the Singapore Registry of Births and Deaths.

Results: The first 14 years for the cohort resulted in cumulative 648,387 person-years and 140 incident pancreatic cancer cases. Individuals consuming e2 soft drinks/wk experienced a statistically significant increased risk of pancreatic cancer (hazard ratio, 1.87; 95% confidence interval, 1.10-3.15) compared with individuals who did not consume soft drinks after adjustment for potential confounders. There was no statistically significant association between juice consumption and risk of pancreatic cancer.

Conclusion: Regular consumption of soft drinks may play an independent role in the development of pancreatic cancer.
Another study:
Susanna C Larsson, Leif Bergkvist and Alicja Wolk. Consumption of sugar and sugar-sweetened foods and the risk of pancreatic cancer in a prospective study. American Journal of Clinical nutrition, Vol. 84, No. 5, 1171-1176, November 2006.
Background: Emerging evidence indicates that hyperglycemia and hyperinsulinemia may be implicated in the development of pancreatic cancer. Frequent consumption of sugar and high-sugar foods may increase the risk of pancreatic cancer by inducing frequent postprandial hyperglycemia, increasing insulin demand, and decreasing insulin sensitivity.

Objective: The objective of the study was to examine prospectively the association of the consumption of added sugar (ie, sugar added to coffee, tea, cereals, etc) and of high-sugar foods with the risk of pancreatic cancer in a population-based cohort study of Swedish women and men.

Design: A food-frequency questionnaire was completed in 1997 by 77 797 women and men aged 4583 y who had no previous diagnosis of cancer or history of diabetes. The participants were followed through June 2005.

Results: During a mean follow-up of 7.2 y, we identified 131 incident cases of pancreatic cancer. The consumption of added sugar, soft drinks, and sweetened fruit soups or stewed fruit was positively associated with the risk of pancreatic cancer. The multivariate hazard ratios for the highest compared with the lowest consumption categories were 1.69 (95% CI: 0.99, 2.89; P for trend = 0.06) for sugar, 1.93 (1.18, 3.14; P for trend = 0.02) for soft drinks, and 1.51 (0.97, 2.36; P for trend = 0.05) for sweetened fruit soups or stewed fruit.
Conclusion: High consumption of sugar and high-sugar foods may be associated with a greater risk of pancreatic cancer.
It is important to remember that every person is different and lifestyle factors play an important role in how diet and nutrition affects each individual, and while studies of this size do adjust their results for lifestyle factors, the conclusions drawn suggest associations, rather than concrete causes.
We advise the avoidance of heavily sugar-laden soft drinks, and the use of mostly water with the occasional use of 100% pressed juices.