Refreshing Celery Soup
Posted by
SoundHealth
on Friday, February, 06 2009 and filed under
Recipes
Key topics:
Celery
•
Soup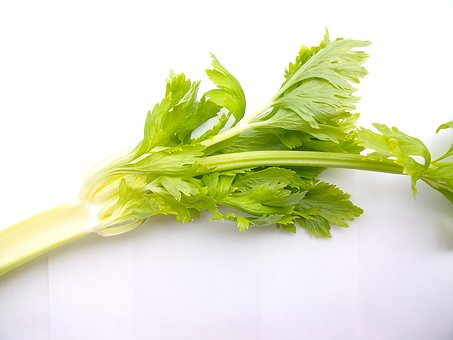 This is a really simple but nutritious and refreshing soup. It is quick to make and can be eaten as a snack or light lunch. Celery is a good source of Vitamin A as well as Vitamin C, B1 and B2 and calcium.
Ingredients
1 tbsp olive oil
½ red onion, chopped
150g celery, chopped
200ml hot stock
single cream to serve
Preparation
Add the celery and cook for a further five minutes.

Pour in the stock and simmer for 10-12 minutes.

Transfer the soup to a blender or use a handheld blender and liquidize.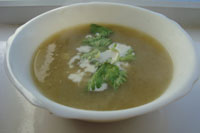 Return to Home

Health, fitness and longevity
 Based upon the principles of health
 in the Qur'an and Prophetic Traditions.  
HealthyMuslim.Com
There are two bounties in which
most people lose out: good health
and free time
. Al-Bukhari.
The information on this site is provided for educational purposes only. It is not intended as a substitute for professional advice of any kind.