Roasted Stuffed Peppers with Couscous Recipe
Posted by
SoundHealth
on Monday, March, 16 2009 and filed under
Recipes
Key topics:
Peppers
•
Couscous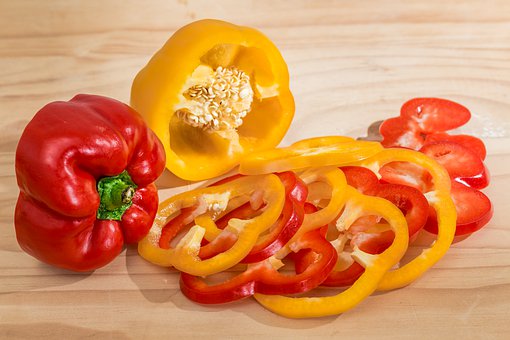 Peppers are rich in Vitamin C and beta carotene, especially the red and yellow ones. This recipe makes a delicious, antioxidant-packed light meal.
Ingredients
2 peppers
3 tbsp olive oil
1 small onion, peeled and chopped
100g wholegrain couscous
large pinch ground cinnamon
25g flaked almonds
25g pine nuts
salt and pepper to taste
Preparation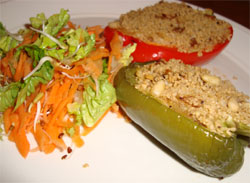 Return to Home

Health, fitness and longevity
 Based upon the principles of health
 in the Qur'an and Prophetic Traditions.  
HealthyMuslim.Com
There are two bounties in which
most people lose out: good health
and free time
. Al-Bukhari.
The information on this site is provided for educational purposes only. It is not intended as a substitute for professional advice of any kind.