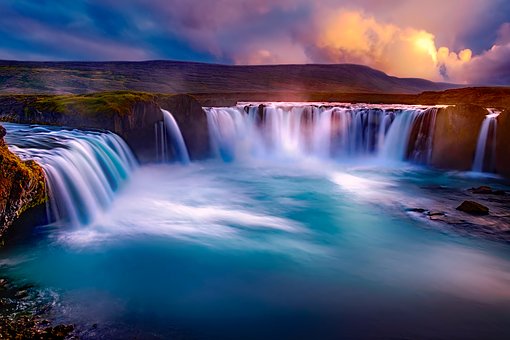 Our health is drastically impacted by nutrition. There are certain things that you can do without drastically changing your lifestyle, that will get you on the road to good health. However, although a lot of emphasis is put on foods, supplements and other similar sources of nutrition to boost our health - did you know that there is a very simple, effective and overlooked method of supporting our aim of achieving a healthy body?
What is this?
It is simply to make sure that you drink an adequate amount of water.
In this small article we will show why water is important to the health of the body.
The human body is composed of approximately 70% water. The body's water supply is responsible and involved in nearly every bodily process.

Water is required for the distribution of nutrients, electrolytes, hormones, and other chemical messengers throughout the body, as well as the removal of waste products.

Water is involved in energy production and the maintenance of body temperature.

Water is also an important component of skin, cartilage, and other tissues.

When we eat, breathe, and use our muscles, our body creates residue waste products that the body has to get rid of. Good clean water helps us do this. Without enough water we do not get rid of these waste products.

Storing this waste seems to contribute to, or even help cause, the following: lower back pain, chronic fatigue syndrome, diabetes, headaches, migraines, asthma, allergies, colitis, rheumatoid arthritis, depression, high blood pressure, high blood cholesterol, neck pain.

Water helps to reduce sodium buildup in the body, relieve constipation, and maintain proper muscle tone.

Water helps maintain normal body temperature.

Water acts as a solvent for the vitamins and minerals we need everyday for our cells to do their jobs.

While the body can survive without food for about five weeks, the body cannot survive without water for longer than five days.
Given the many benefits mentioned above, why aren't the health benefits of water discussed more often?
Part of the answer is simply that water is free, so there's little to be gained by advertising its benefits. In short, water can't be patented and owned by a company.
Try to make it a habit to drink water regularly. Although the standard recommendation is 8 glasses a day, how much you need varies from person to person, diet to diet, and from climate to climate. You should try to drink at least 3 or 4 glasses as a starting point.