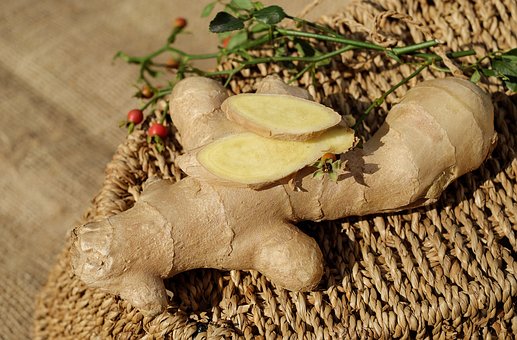 Ginger (zanjabil) is described by the great scholar Ibn al-Qayyim in his book "The Prophetic Medicine" as a mild cleanser with some of the following benefits on the body:
Warming and aids digestion;
Beneficial for obstructions of the liver;
Beneficial for blurred eyesight, such as that caused by glaucoma, when eaten or used as kohl;
Drinking a warm solution of ginger mixed with sugar and water could reduce blood clots from forming;
Can be used to treat nausea;
Freshens the breath;
increases the power of memory
Ginger is mentioned in the Qur'an as one of the delights for its inhabitants: "And they will be given to drink there a cup (of wine) mixed with ginger." [76:17]
What is ginger?
Although ginger is often referred to as a root, it is actually a reed-like herb that has rough, knotty rhizomes (underground stems).
Ginger is a rich source of powerful antioxidants such as gingerols, shogaols and zingerones. It also has blood-thinning qualities.
Some of the many health benefits of ginger include:
Tips on Using Ginger
Ginger is available in fresh, pickled, dried or powdered form. Fresh ginger should be stored at room temperature.

The centre of the ginger stem in more fibrous and contains the stronger flavors.

Ginger can be used to spice up any dish, to make a marinade, or to flavor fresh juices or teas.
References for further reading