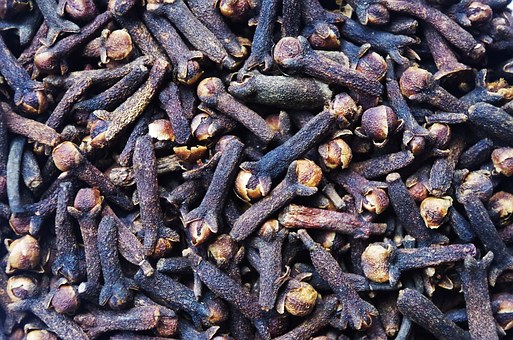 cloves are the healthy new super spice because of their high levels of natural antioxidants, scientists have found.
Researchers have identified cloves, botanical name Syzygium aromaticum, as the best antioxidant spice, due to the fact they contain high levels of phenolic compounds, as well as having other health-protective properties.
They explained how cloves were a versatile spice, with many health benefits as well as having the potential to replace synthetic antioxidants which are currently used in food to make it last longer.
"These substances exhibit high antioxidant capacity, and could have beneficial effects for health," said one of the researchers.
"Out of the five antioxidant properties tested, cloves had the highest capacity to give off hydrogen, reduced lipid peroxidation well, and was the best iron reducer".
As a result, the research study ranked this spice as the best natural antioxidant.
They were trying to find out if these spices could be used into food products as natural antioxidants, explaining that antioxidants kept food fresh because they delayed lipid oxidation.
"Lipid oxidation is one of the main reasons for foods deteriorating, and causes a significant reduction in their nutritional value, as well as loss of taste", they said.
"These alterations lead to a reduction in the useful lifespan of the food product. To avoid such deterioration, the food industry uses synthetic antioxidants in its products.
"However, as these are chemical compounds, questions have been raised about their potential toxicity and side-effects."
The researchers also evaluated the antioxidant effect of the essential oils from other spices used in the Mediterranean diet: oregano, thyme, rosemary, and sage.
Cloves Fight infections and Inflammation
Cloves are a fresh-tasting spice that are naturally anti-bacterial and anti-inflammatory, and are traditionally used to relive toothache and combat bad breath. They have anesthetic effects are used effectively to numb pain, as well as healing the bacterial infection and inflammation that can lead to gum disease and the risk of further damage to teeth.
The oil in cloves contains a compound called eugenol that is responsible for its anti-inflammatory properties, and which also protects other parts of the body, including joints.
Choose whole cloves whenever possible, as the powder form loses its flavor quickly. Grind the whole cloves in a coffee grinder just before use for the most health benefits and stronger flavor.
Research Paper Details:
Viuda-Martos M, Navajas YR, Zapata ES, Fernández-López J, Pérez-Álvarez JA. Antioxidant activity of essential oils of five spice plants widely used in a Mediterranean diet. Flavour and Fragrance Journal, 2010; 25 (1): 13.