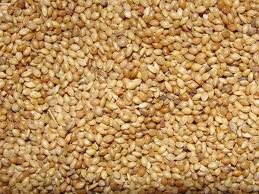 Millet is a delicious cereal grain that is much-ignored but has many valuable health benefits. Although it is a common ingredient in bird seed, it has much more benefits for human health. This high-quality, protein-rich grain is easily digested and is gluten-free so it makes an excellent alternative to wheat. Also, because millet is never highly refined, it retains all of its essential nutrients.
Millet is a small white, yellow or red grain with a mild, sweet flavor. It is a good source of fiber and protein, the vitamins thiamine and niacin, and the minerals magnesium, phosphorus, zinc, copper and manganese. It is also a good source of the carotenoids lutein and zeaxanthin.
This gluten-free grain is considered to be one of the least allergenic and most digestible grains available; it is not acid-forming; it contains nearly 15 percent protein, is low in starch and particularly rich in the mineral silica. Silica is a prime ingredient of collagen, the body's glue that binds everything together, and is needed for healthy hair, skin, teeth, eyes and nails.
A 2006 study found that diabetic rats on a high-millet diet had decreased levels of insulin sensitivity and better glucose management compared to their control group.
Tips for Using Millet
References
Choi YY et al. Effects of dietary protein of Korean foxtail millet on plasma adiponectin, HDL-cholesterol, and insulin levels in genetically type 2 diabetic mice. Biosci Biotechnol Biochem. 2005 Jan;69(1)31-37.