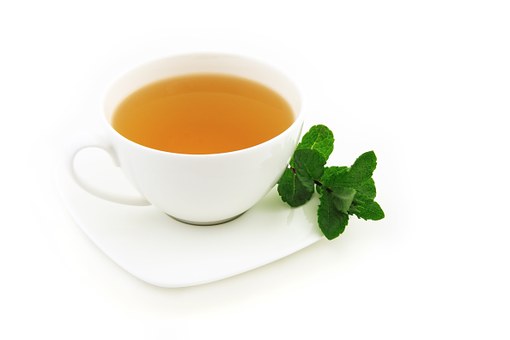 Green tea is already well known to preserve and protect health. Studies show that drinkers of green tea have a lower risk of a wide range of diseases. These vary from simple viral or bacterial infections, to degenerative conditions including cancer, cardiovascular disease, stroke, osteoporosis and periodontal disease.
Now research led by scientists at Newcastle University has found that regularly drinking green tea is associated with protecting the brain against developing Alzheimer's and other forms of dementia.
The study also suggests this highly beneficial Chinese remedy is linked to playing a vital role in protecting the body against cancer.
Study Details
The team wanted to know if the protective properties of green tea - which have previously been shown to be present in the undigested, freshly brewed form of the drink - were still active once the tea had been digested.
Digestion is a vital process which provides our bodies with the nutrients we need to survive. But, as one researchers said, it also means that just because the food we put into our mouths is generally accepted to contain health-boosting properties, we can't assume these compounds will ever be absorbed by the body:
"What was really exciting about this study was that we found when green tea is digested by enzymes in the gut, the resulting chemicals are actually more effective against key triggers of Alzheimer's development than the undigested form of the tea,"

In addition to this, we also found the digested compounds had anti-cancer properties, significantly slowing down the growth of the tumor cells which we were using in our experiments."
Two compounds are known to play a significant role in the development of Alzheimer's disease - hydrogen peroxide and a protein known as beta-amyloid.
Previous studies have shown that compounds known as polyphenols, present in black and green tea, possess neuro-protective properties, binding with the toxic compounds and protecting the brain cells.
When ingested, the polyphenols are broken down to produce a mix of compounds and it was these the team tested in their latest research.
Carrying out the experiments in the lab using a tumor cell model, they exposed the cells to varying concentrations of the different toxins and the digested green tea compounds.
One of the researchers of the study explained:
"There are certain chemicals we know to be beneficial and we can identify foods which are rich in them but what happens during the digestion process is crucial to whether these foods are actually doing us any good."

"The digested chemicals protected the cells, preventing the toxins from destroying the cells.

"We also saw them affecting the cancer cells, significantly slowing down their growth.

"Green tea has been used in Traditional Chinese medicine for centuries and what we have here provides the scientific evidence why it may be effective against some of the key diseases we face today."

"There are obviously many factors which together have an influence on diseases such as cancer and dementia - a good diet, plenty of exercise and a healthy lifestyle are all important."
The next step is to discover whether the beneficial compounds are produced during digestion after healthy human volunteers consume tea polyphenols.
Green tea contains a high level of antioxidants known as polyphenols. When present in tea, these polyphenols are called catechins. The most abundant catechin found in green tea is EGCG (or epigallocatechin-3-gallate). This antioxidant is thought to play a pivotal role in the positive health effects of green tea.
Research Paper details:
Okello EJ, McDougall GJ, Kumar S, Seal CJ. In vitro protective effects of colon-available extract of Camellia sinensis (tea) against hydrogen peroxide and beta-amyloid (A²(1-42 border=0> induced cytotoxicity in differentiated PC12 cells. Phytomedicine, 2010.