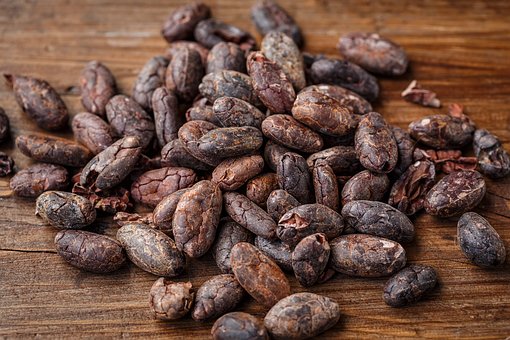 Chocolate is known to be an unhealthy food high in sugar and fat, but research has shown that raw, dark chocolate is good for you, and has health benefits.
Chocolate comes from the fruit pods of the cacao tree. These cocoa beans contain minerals like magnesium, calcium, iron and zinc, as well as vitamins and pantothenic acid. In fact, cocoa has more phenolic phytochemicals and a higher antioxidant capacity than any other food, including green and black tea, as shown by a 2003 study.
Chocolate is a rich source of the antioxidant theobromine, and research has found that this is more effective in stopping persistent coughs compared with codeine, a popular cough medicine.
Several studies have shown that adding chocolate to the diet lowers blood pressure, compared to people who do not eat chocolate. One study concluded that "evidence is mounting to support cardiovascular health benefits from the consumption of flavanol-rich cocoa". Other findings demonstrate that risk of blood clots, strokes and heart attacks is lessened in those people who regularly eat raw chocolate.
Raw chocolate is high in tryptophan. The human body uses tryptophan to help manufacture serotonin, a neurotransmitter that is thought to prevent depression, so chocolate could have uses as an antidepressant.
Look for dark chocolates with a high percentage (seventy percent) of cocoa, as these usually contain more antioxidants. Processing of cocoa can cause substantial losses in its benefits, so try to avoid sweetened and fermented forms of chocolate, especially white chocolate which isn't chocolate at all.
Remember that with all foods, moderation is the key.
References