Some Amazing Facts About Sweet Potatoes
Posted by
SoundHealth
on Thursday, December, 29 2011 and filed under
Nutrition
Key topics:
Sweet Potato
•
Vitamin C
•
Vitamin E
•
Beta-carotene
•
Glycemic Index
•
Skin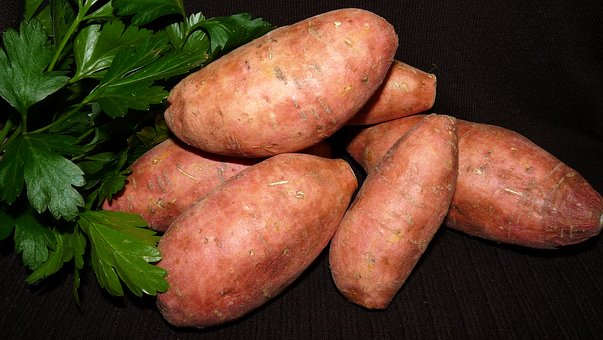 The sweet potato is not actually a potato, or a yam. It is a nutritionally superior and versatile tuber that has a unique and distinctively sweet flavor. Here are some of the benefits of this delicious vegetable:
Return to Home

Health, fitness and longevity
 Based upon the principles of health
 in the Qur'an and Prophetic Traditions.  
HealthyMuslim.Com
There are two bounties in which
most people lose out: good health
and free time
. Al-Bukhari.
The information on this site is provided for educational purposes only. It is not intended as a substitute for professional advice of any kind.