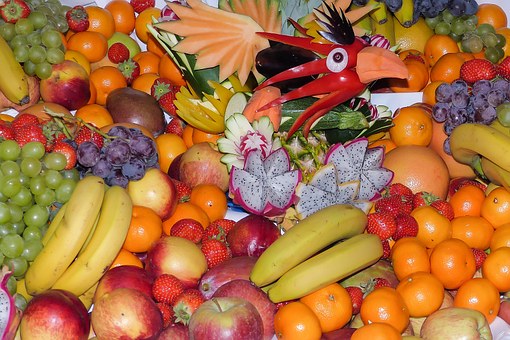 All plants contain phytontutrients- also known as phytochemicals, which are naturally occurring compounds that are beneficial for health. Many phytonutrients are powerful antioxidants that help fight the damage caused to the body's cells over time. These compounds have been found to not only decrease the risk of minor illnesses like colds, but also help to prevent major diseases including cancer and heart disease.
Phytonutrients are responsible for characteristics of plants such as their color, flavor and smell. They are found in fruits, vegetables, grains, legumes, nuts, seeds and teas. In general, similar-colored foods contain many of the same phytonutrients and therefore have similar healing properties.
A healthy, balanced diet should include a variety of naturally colorful foods. A good way to boost your phytonutrient intake and to make sure you are getting all the available health protecting benefits of these remarkable substances is to regularly include foods from each of the different groups.
Deep Red, Purple and Blue
This dense, deep color is a sign of the high level of flavonoids this group of foods contain, including anthocyanidins and resveratrol. These foods have powerful antioxidant and anti-inflammatory properties. The intense color also matches their strong, sweet flavors.
These foods have benefits for heart health; improve the function of veins, arteries and circulation in general; and act as natural antibiotics.
Top foods in this group include:
Blueberries
Blackberries
Blackcurrants
Aubergines
Cherries
Cranberries
Figs
Prunes
Red, Yellow and orange
Fruits and vegetables in this group are powerful antioxidants that contain high levels of Vitamin C, carotenes, lycopene and other nutrients. They boost the body's defences against colds, flu, pollution, stress and chemicals, and protect cells and cell membranes like the skin. They are also anti-inflammatory and support the nervous system.
Good choices include:
Apricots
Bananas
Carrots
Ginger
Oranges
Lemons
Papayas
Pomegranates
Red peppers
Strawberries
Tomatoes
Green
The green group of foods are antioxidant and detoxifying. They contain the phytonutrients lutein, glucosinolates and isoflavones. They also contain high levels of sulfur, which gives the distinct smell when these foods are cooked, and which is good for hair and skin.
These foods are also high in minerals like selenium, which boosts the immune system and helps the body absorb Vitamin E more effectively. Green foods may also help aid weight loss as they regulate blood sugar levels and stop cravings for sugary, fatty foods.
Good green foods include:
Asparagus
Broccoli
Brussels sprouts
Cabbage
Chives
Kale
Spinach
Leeks
Kiwi fruit
Brown
Foods in this group are full of fiber. This is beneficial for good digestion and a healthy bowel, and these foods are also a good source of energy. They help to balance hormones, and contain Vitamin E which protects cells and membranes.
Go for the whole grain versions of these carbohydrates like bread, pasta and rice, as these provide more complex slow-release sugars, which are much better for the body.
Best brown foods include:
Almonds
Beans
Brazil nuts
Brown rice
Mushrooms
Chickpeas
Couscous
Lentils
Walnuts
Whole grain bread
sesame seeds
White and Pale Yellow
This group of foods are full of protein. They contain phytochemicals like allicin and quercetin, and are also good sources of calcium, amino acids, essential fatty acids and Vitamin A.
These foods are beneficial for strong bones, teeth and muscle mass, and help to maintain supple, healthy skin and joints. They also boost memory and brain power, and balance moods swings.
Good white and pale yellow foods are:
Chicken
Eggs
Fish
Olive oil
Milk
Yoghurt
Onions