10 Foods to Eat Regularly For Better Health That Are Widely Available
Posted by
SoundHealth
on Tuesday, October, 11 2011 and filed under
Nutrition
Key topics:
Superfoods
•
Green Leafy Vegetables
•
Broccoli
•
Coconut Oil
•
Almonds
•
Sauerkraut
•
Fermentation
•
Salmon
•
Wild Salmon
•
Avocado
•
Sweet Potato
•
Eggs
•
Blueberries
•
Blueberry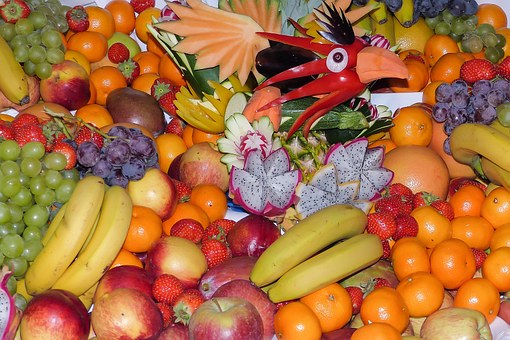 Some foods are better than others for providing a superior source of antioxidants and essential nutrients. These "superfoods" are whole foods that pack a lot of punch for their weight as far as nutrition goes.
Here are ten superfoods that are readily available for most of the year, and which should be incorporated into your diet on a daily or weekly basis. Try to eat as many of them organic and unprocessed as possible.
Return to Home

Health, fitness and longevity
 Based upon the principles of health
 in the Qur'an and Prophetic Traditions.  
HealthyMuslim.Com
There are two bounties in which
most people lose out: good health
and free time
. Al-Bukhari.
The information on this site is provided for educational purposes only. It is not intended as a substitute for professional advice of any kind.